A trio of Griffith University researchers has taken out the top prize at this year's LuminaX, Australia's largest healthtech accelerator program, developed and delivered in the Gold Coast Health and Knowledge Precinct.
Backed by extensive research, with a vision to be powered by AI, YourTrack has been developed to track and triage children aged 0-17 years who have developmental concerns.
The technology puts neurodevelopmental assessment in the hands of everyday health providers such as GPs and nurses, starting assessment and support earlier, rather than having to wait to rely on specialist paediatricians to assess vulnerable children who are falling behind. Compared to other developmental screening tools, it's applicable to both children and adolescents not only young children, while providing a greater degree of insight into the extent of a child's developmental delays.
YourTrack harnesses the power of local health providers so that kids can be 'diagnosed faster, supported sooner', and is set to do just that through the commercial acceleration the team has achieved during LuminaX.
Professor Dianne Shanley, a clinical psychologist and expert in improving health service delivery who took to the stage to pitch, said the team is excited to have a path towards sharing commercial proceeds with the community who helped co-design it as part of their research.
"The LuminaX journey has been one of the most memorable and engaging learning experiences and we're so thrilled and surprised to receive the award," Professor Shanley said.
"The mentoring has helped us to develop a commercial pathway for organisations across the country to access what we've co-designed through our research."
Research Manager Dr Wei Liu said LuminaX was invaluable in honing their understanding of customers.
"We refined our pitch, developed our business model and "Go to market" strategies, as well as rebranded our logo and website," Dr Liu said.
"The biggest lesson I learned is to spend time with customers to understand what they actually want, not what we think they want. Then we ensure our products solve their problems or fulfill their needs.
Since the LuminaX event, YourTrack has attracted interest from potential investors and development partners."
Dr Erinn Hawkins, who co-developed part of the tracking system with a team in Bangladesh now feels confident in their goal to work with partners to make YourTrack Developmental Tracking Systems the most trusted developmental assessment system on the market.
"We believe we can now translate our research outcomes into a commercial product that will help us reach and support more of the 1 million Australian children with developmental vulnerabilities," Dr Hawkins said.
For the second Griffith University team in the program, biomedical engineer Dr Martina Barzan and clinical researcher Associate Professor Chris Carty, LuminaX provided a major uplift for their commercial rollout of world-leading surgery simulation technology to tackle complex orthopaedic procedures, starting with paediatric surgeries.
Even during the course of the intensive program, they were able to continue to help children with lower limb deformities, with Dr Barzan working with surgeons to plan and execute two more surgeries, taking the total of successful procedures to almost 30.
"The LuminaX program provided the perfect platform to transform our program of research into a viable business opportunity," Associate Professor Carty said.
"We had access to industry leaders in product development, brand identity and financial modelling, and with the support of the expert LuminaX team were able to prepare a compelling pitch that is already attracting investment interest.
Our next step is to partner with like-minded investors to secure regulatory approval for Alignus products by the end of 2024."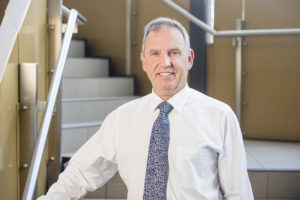 Griffith University's Vice President (Engagement), Dr Peter Binks praised the efforts of the two Griffith teams: "The Alignus and YourTrack teams were outstanding",  Dr Binks said.
"Over three months they've developed great propositions supported by market and competitive analysis and packaged these for investment.
It's really exciting – not just for these teams, but for all research groups in the University who could potentially follow a commercial path.
The University is determined to bring more of its outstanding research to market, and these teams have shown us how this can be done."
Dr Binks also thanked the LuminaX team at COHORT: "We're hugely grateful to Dren, Arianna, Janine and Ben and all the mentors associated with the LuminaX program.  They provided extraordinary guidance and support to all the teams and created a real camaraderie among the participants."
LuminaX is a 14-week program that validates and commercialises selected early-stage, high-growth activities applying tech or AI solutions to healthcare, medtech and wellness.