Griffith University educators have again been recognised in the Australian Awards for University Teaching (AAUT), receiving two Awards for Teaching Excellence, an Award for Programs that Enhance Learning and three Citations for Outstanding Contributions to Student Learning in the 2021 round.
AAUT are highly competitive national awards and Griffith has a strong record of participation and success in the annual awards program.
AAUT Award for Teaching Excellence
Associate Professor Vinod Gopalan (School of Medicine and Dentistry and the School of Pharmacy and Medical Sciences)
Associate Professor Gopalan was recognised in the Health category for his student-centred approaches to histopathology learning incorporating workplace and discipline informed experiential learning to support academic success and self-confidence.
"With the overwhelming amount of online resources on the web and over-reliance on digital media by students, I use 'cognitive offloading' in my teaching to reduce the burden of already existing knowledge in the online space," Associate Professor Vinod explained.
"I have designed distinct learning objectives with unprejudiced expectations of prior-knowledge in students to achieve this, which helps to make students comfortable in attending teaching sessions (small or large) without the expectation of being prepared beforehand.
"Student feedback has significantly influenced my teaching approaches. It has enabled me to design and implement innovative teaching approaches such as cadaver-based pathology training, gross pathology 3D models, and digital transformation of conventional pathology practical sessions."
In 2019 Associate Professor Gopalan received an AAUT Citation and a Vice Chancellor's Commendation for Griffith University Teacher of the Year.
Dr Diana Tolmie (Queensland Conservatorium)
Recognised in the Creative Arts category, Dr Tolmie has actively sought to elevate the status of the professional musician, with innovative course design ensuring that graduates possess the tools and knowledge to adapt and transform an industry and profession that continues to be challenged.
Dr Tolmie said she was humbled to be honoured in this way.
"My life's research has been about musicians' livelihoods, student musicians' conservatoire experience and emerging employment, and the future of the profession," she said.
"This and my own experience and networks as a performing musician of 35 years in a variety of fields has afforded me some wonderful insight into appropriate course design that can respond to sector trends.
"In addition to introducing industry norms and need-to-know facts, I would like to think that I aim to foster mindsets and professional identity -includingadaptability, flexibility, curiosity, community and above all a can-do confidence in oneself with the ability to ask the right questions.
"The music profession is complex, the demands and expectations on oneself are numerous. It is as equally enjoyable as it is challenging. Above all – I really want graduates to be proud to tell people they are a musician, to be able to articulate their value to society – and at the end of the day – just be happy. "
Dr Tolmie received an AAUT Citation in 2018.
AAUT Award for Programs that Enhance Learning
Griffith University Bachelor of Pharmacy program – Associate Professor Gary Grant (Lead), Denise Hope, Briohny Spencer, Dr Matthew Cheesman, Fiona Miller, James Townshend, Susie Patton and Lee Litfin (School of Pharmacy and Medical Sciences) with Georgina Sanger (Office of the PVC (Health).
The team was recognised in the Innovation in curriculum design and pedagogy practice category. Its integrated, internationally recognised curriculum includes simulation, placements, interprofessional learning (IPL) and culminates in a unique capstone learning event, the PharmG gamified pharmacy simulation, empowering students to build connected knowledge and skills.
Associate Professor Gary Grant said the team was extremely proud of the achievement.
"The Griffith BPharm degree was entering into an existing market so we needed to develop something which encapsulated innovation to differentiate it from the competition," he explained.
Associate Professor Grant said the team was excited to be recognised and looking to the future.
"We're in the process of optimising the use of learning and teaching technologies to deliver a more individual learning experience for students across the degree," he said.
"Further integration and use of mixed realities, artificial-intelligence, and productivity-related technologies are being developed and deployed across the degree to augment the learning experience."
Associate Professor Grant and Denise Hope received an AAUT Citation in 2020 for their design and delivery of PharmG.
Citations for Outstanding Contributions to Student Learning
Griffith University Bachelor of Medical Laboratory Science Program
Professor Indu Singh (Lead), Professor Roselyn Rose'Meyer, Dr Ian Cassady, Dr Joanne Lewohl, Dr Avinash Kundur, and Dr Rebecca King (School of Pharmacy and Medical Sciences)
Citation: For training work-ready Medical Laboratory Scientists using an internationally recognised, Industry-informed program employing innovative case-based active learning, student-centred approaches and assessments.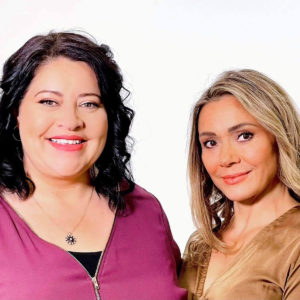 The Interactive Orals Team
Associate Professor Popi Sotiriadou (Department of Tourism, Sport and Hotel Management) and Danielle Logan-Fleming (Office of the PVC (Business))
Citation: For developing the Interactive Oral (IO), an innovative, scalable assessment tool based on replicating situations likely to be encountered in the workplace.
Dr Abdullah Karaksha (School of Pharmacy and Medical Sciences)
Citation: For the design and implementation of innovative approaches in mixed mode Chemistry courses that enhance engagement and academic recovery in large first year Health cohorts.