A trio of Griffith Business School researchers has been awarded significant funding through the Australian Research Council's Discovery Program, collectively attracting more than $890,000 in grant money for their projects.
GBS academic Dr Kerry Bodle and the Centre for Governance & Public Policy's Dr Lee Morgenbesser and Professor Renee Jefferywill be conducting projects on a diversity of topics, from Indigenous financial literacy to sociopolitical issues in southern Asia.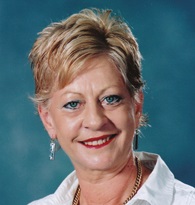 Dr Bodle, a multi-grant recipient and long-time contributor to the ongoing development of research into First Peoples, is the project head for the University's sole successful project to earn funding under the ARC Discovery Indigenous program, attracting $320,249 for her project, "Empowering Indigenous businesses through improved financial literacy".
Dr Bodle is an active participant within the tertiary Indigenous education sphere and driver of the first Indigenous business course at Griffith, as well as being an experienced researcher in this particular arena, with her previous grants having supported work in areas such as business failure, Indigenous financial literacy, and business and education.
"This project will develop strategies and resources to improve the financial and commercial literacy of Indigenous Australians, promote small business ownership and improve business performance in urban, regional and remote localities," Dr Bodle said.
"Its findings will extend international discourse; inform public policy and private sector practice; promote a discerning workforce; create sustainable jobs and generational wealth for communities, and ameliorate further economic and social marginalisation of Indigenous Australians."
Professor Jeffery, who has authored 38 research papers over the past 10 years, is investigating "Accountability for past human rights violations in South Asia" with her co-CI, Professor Ian Hall, in a project that brought the team $242,315 in funding from ARC.
"Since 1970, between 500,000 and 3 million lives have been lost in violent conflicts in South Asia, while hundreds of thousands more have been injured, tortured, raped, disappeared or displaced," Professor Jeffery explained of the impetus for her project area.
"Despite the magnitude of these human rights violations, very few of those responsible for perpetrating them have ever been held to account.
"Our research is inspired by the obvious need to address this problem, to find out why accountability has proven so difficult in South Asia, and to work out what can be done about it.'"
"Our project aims to provide insights into what drives human rights practice in India, Nepal, Sri Lanka and Bangladesh, and how it might be improved," she continued.
"Given how important accountability is, both for victims of human rights violations and conflicted societies, we hope that our project will contribute to both the scholarship and practice of human rights."
One of five Griffith researchers to acquire funding through ARC's Discovery Early Career Researcher Award (DECRA) program, Dr Morgenbesser received $331,248 for his project, "The Rise of Sophisticated Authoritarianism in Southeast Asia".
Dr Morgenbesser's project arose from an experience he had in 2013, when he "learnt of a secret agreement between authoritarian regimes in Southeast Asia predicated on the sharing of tactics that would assist their survival".
"This led me to ask how else are dictators and ruling parties trying to prolong their stay in power, and what innovative tools are they developing to help them do so?" Dr Morgenbesser explained.
"The DECRA project has thus been in the planning stages for many years."
He continued: "I aim to provide an explanation for the survival of authoritarian regimes that is accessible and informative to not only the academic, policymaking and democracy promotion communities, but citizens generally."
The ARC's Discovery funding program supports the ideal of the national innovation system, placing importance on the people, processes and relationships involved in the fostering of 'new' knowledge in a knowledge-based economy.
Griffith's successful researchers will be integral in the program's expressed goals of expanding Australia's knowledge base and research capability, as well as bolstering the country's international research competitiveness and helping to deliver economic growth and an enhanced quality of life.