Organisers of the Griffith Sport 2017 Toohey Trail Run have urged likely participants to register early and not risk missing out due to a restriction on numbers allowed to run the 10km and half marathon routes.
Toohey Forest is home to the Powerful Owl, Australia's largest nocturnal bird, whose conservation status is described as 'vulnerable'.
The routes for the two trail runs have been designed to ensure minimal disruption of the Owl's natural habitat, and the total number of competitors for these categories has been capped at 800.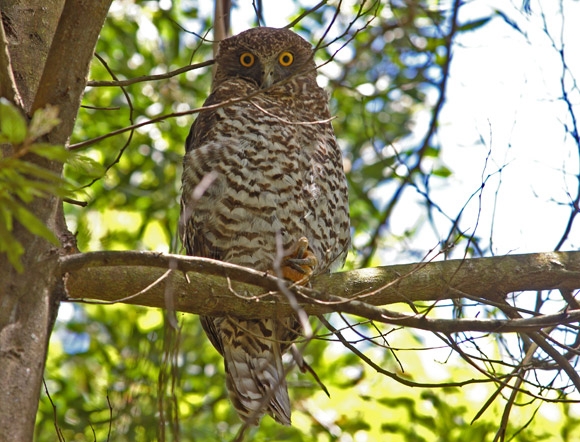 No cap applies to the shorter 5km trail run which does not take the runners as deep into the forest and therefore will not affect the birds' territory.
"It is very important for us to respect the woodlands and watercourses inhabited by the Powerful Owl," Griffith Sport event coordinator, Holly Ruhle, said.
"We have exercised great care in our planning and preparations for the Toohey Trail Run, especially as it is also the birds' mating season at the moment.
"Anyone planning on running either the 10km or 21.1km should register as soon as possible to rule out the chance of being disappointed later."
This year's event takes place on Sunday, October 8, starting at Griffith University's Nathan campus from 6.30am.
Diabetes Queensland is the official charity partner for the scenic bitumen to bush challenge which has grown rapidly in popularity since its first running in 2015.
Griffith business student and Australian heptathlete, Casidhe Simmons, has been announced as the event's student ambassador.
"I would encourage anyone running to make sure they smile while they run," she said. "When you're smiling you stay relaxed and when you're relaxed you get the most out of your body."
Eighties distance running legend, Pat Carroll, will be the race announcer and free massages will be on offer from Maximize Health.
Team discounts are available and registrations for the 5km, 10km and 21.1km runs close on Thursday, October 5, or in the case of the two longer runs when the cumulative 800 cap is reached.