Griffith University continues to play a major role in shaping the medical profession of tomorrow with confirmation that it will train medical students at the newly-opened Sunshine Coast University Hospital.
The announcement was made today after the Federal Government formalised its commitment to provide 50 Commonwealth supported places for local medical students at the Hospital from 2019.
This provides a pathway for local residents to study on the Sunshine Coast, stay where they want and then practice locally in the community, providing vital GP and other medical services.
Griffith University Deputy Vice Chancellor (Engagement) Professor Martin Betts said the formalisation will allow Griffith to commit to a 25-year sustainable partnership with Queensland Health, University of the Sunshine Coast, and TAFE Queensland to train the next generation of doctors for the Sunshine Coast.
"The fact that the Sunshine Coast University Hospital is a medical teaching hospital also means that there is the opportunity for important health and medical research on the Sunshine Coast," Professor Betts said.
Assistant Health Minister David Gillespie said universities have an important role producing Australia's future health workforce and continued collaboration is integral to ensure a better distribution to the regions.
"We know how important it is for medical students to have the opportunity to study outside of our major capital cities.
"I want to thank Griffith University for their support and commitment to train the next generation of GPs and medical specialists on the Sunshine Coast," Minister Gillespie said.
"Quality training experiences as medical students can help young doctors make the decision to practise locally which is of enormous benefit to a regional community."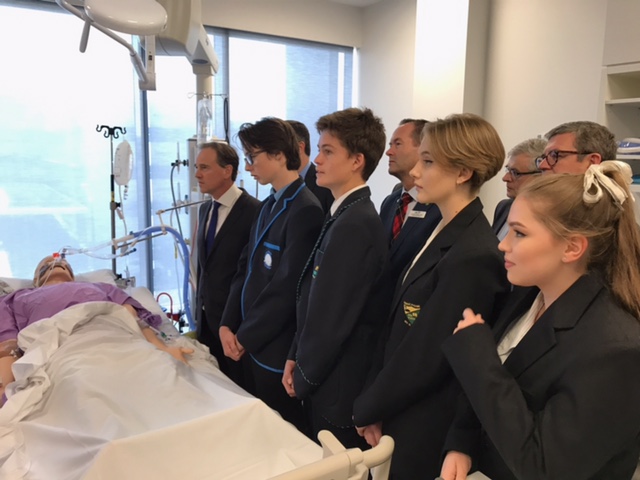 The Sunshine Coast cohort is in addition to the 150 commencing Commonwealth-funded students currently taught at Griffith's Gold Coast campus.