She's just been named Queensland's top Year 12 graduate for 2016, she's just about to start life as a Griffith University student and she's got more than just a passing interest in rockets.
It's quite the hectic life for 17-year-old Amelia Grace from Southport.
On Saturday she was presented with the state's Outstanding Academic Achiever award by Education Minister Kate Jones at a South Bank ceremony hosted by the Queensland Curriculum and Assessment Authority (QCAA).
Then on Monday she threw herself into everything O-Week had to offer at Griffith's Gold Coast campus, ahead of her first lectures as an engineering student starting next week.
"I can't wait to start. I'm sure there will be challenges that I don't know about yet but I think I'm ready," Amelia said. "The award was so unexpected. I think I'm still in shock. You just do the work."
Amelia's outstanding results in Year 12 placed her ahead of more than 51,600 of her peers, recording high marks for all her school subjects, the Queensland Core Skills Test and tertiary entrance ranking.
Her achievements at Trinity Lutheran College were recognised as the state's top Year 12 graduates from the class of 2016 gathered for the Queensland Certificate of Education (QCE) Achievement Awards.
In a ceremony at the State Library, Minister Kate Jones congratulated 34 students from 28 state and non-state schools across Queensland for their exceptional academic results.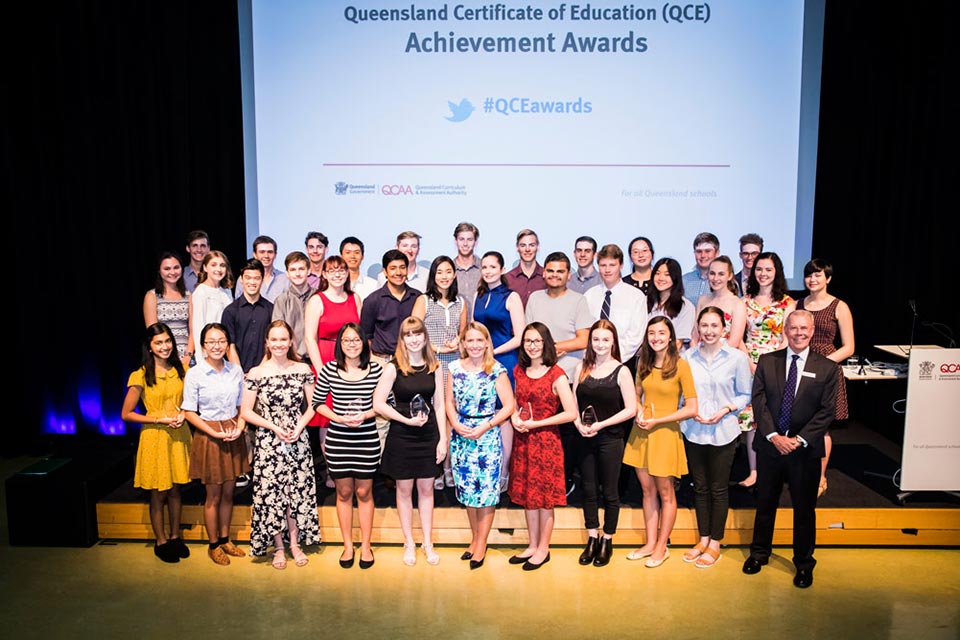 Amelia now turns her attention to a Bachelor of Engineering at Griffith University, with her initial focus on the options and flexibility that the foundation year offers students. Majoring in mechanical engineering further down the track is the longer-term plan.
"I enjoy problem-solving and building things and want to do this in my work in the future."
This passion can be tracked – in part – to a Year 11 classroom on the Gold Coast and learning how to build a rocket.
"It was a small rocket obviously, but I was very happy with it," Amelia said.
She describes the steps involved from first sourcing a cardboard tube long enough and strong enough to hold an engine to rocket refinement post-production like changing its centre of gravity and how this influenced the flight path.
"I enjoyed physics and school science projects. I'm looking forward to learning more and the opportunity to make more things using new research."