For business student Silvana Boulas Griffith University's Relay for Life event was about more than raising money and awareness of cancer.
It was a chance to show her mother that there is still hope.
At a time when Silvana's mother, Suzanne Isaac, is currently undergoing chemotherapy for breast cancer the weekend's annual event could not have come at a better time.
"Mum encourages me to raise awareness and raise money for cancer as it gives her hope," she said.
"We try to focus on the positive as it is really tough going through something like this when we only have each other."
Silvana also lost her father topancreatic cancer in 2001.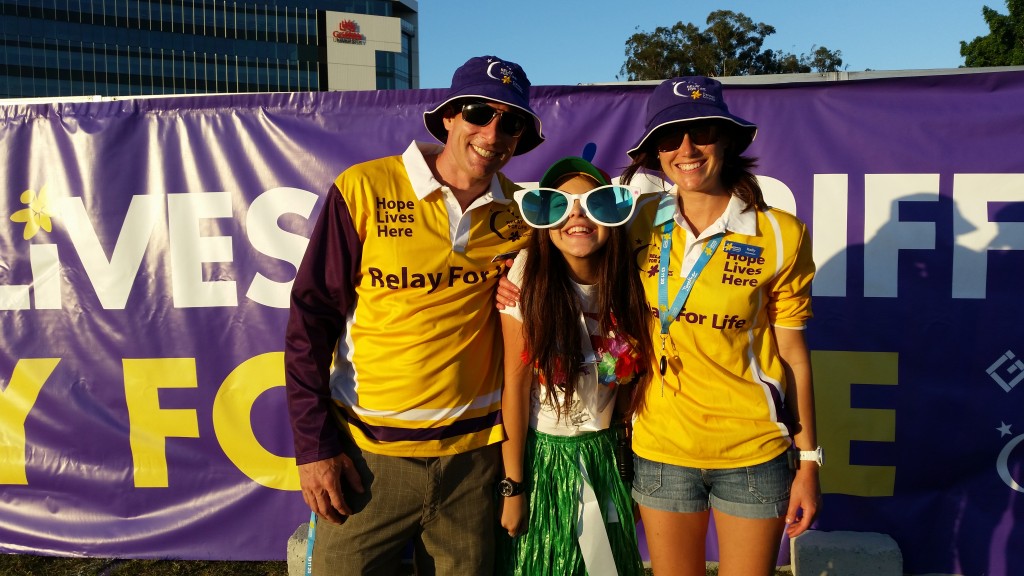 Silvana, who is studying a double degree in business events and marketing, said the Relay for Life was the first one she had participated in. She also received the Spirit of the Relay award.
"The event really exceeded my expectations. There were serious moments to remember the past, present and future but also fun moments to celebrate what we have achieved," she said.
"It is tough to juggle studies with my mum's medical appointments but I don't want her to go through something like this on her own."
This year was the third time Griffith has hosted a Relay for Life Event at the Gold Coast campus raising over $28,000 for cancer research.
More than 200 participants from 23 teams took turns to keep a baton moving in a relay style walk or run for 18 hours through the night from 3pm Saturday afternoon to Sunday morning at 9am.
This year's event patron was Student Guild Board President Cameron Harrison.
Griffith's Gold Coast Relay for Life event organiser Steve Harris said Cameron represented not only the Griffith student body, but as a medical student he will be on the front lines in the future fighting against the devastating disease.
He said a planning committee of 15 students and staff contributed to an exciting list of activities and memorable ceremonies.
"The Relay Rivalry saw all teams competing in a series of challenges throughout the event to earn points, including a glow stick "body jam" party," Steve said.
"While the candlelight ceremony was a special time where each participant lights a candle in remembrance of those we have lost to cancer."
See more photos from the weekend at Griffith University's facebook page.